Java Programming for Kids, Parents and Grandparents
· This e-book is for kids from 11 to 80 years old.
· This e-book is great for parents who want to get their child into the world of computer programming - the real one, not the reader-rabbit-kind-of-world.
· This e-book is for college students who are looking for a supplement to overcomplicated textbooks.
· This e-book is easy enough for complete beginners of all ages.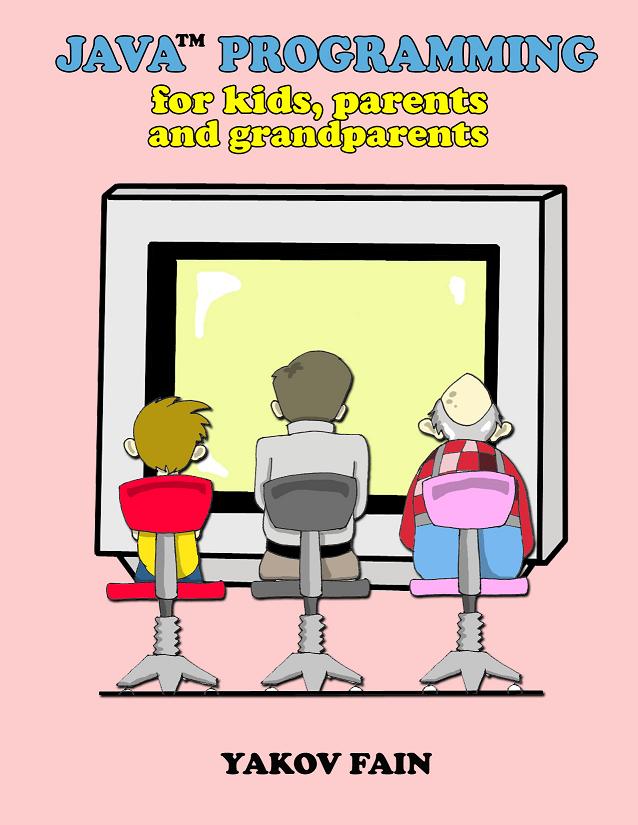 The e-book is available for free download in English, French, and Russian
You can download a sample chapter from this book in German Italian Swedish Hebrew
These are some of the programs that are explained in this book:
Code samples have been tested in Eclipse 3.2 IDE.